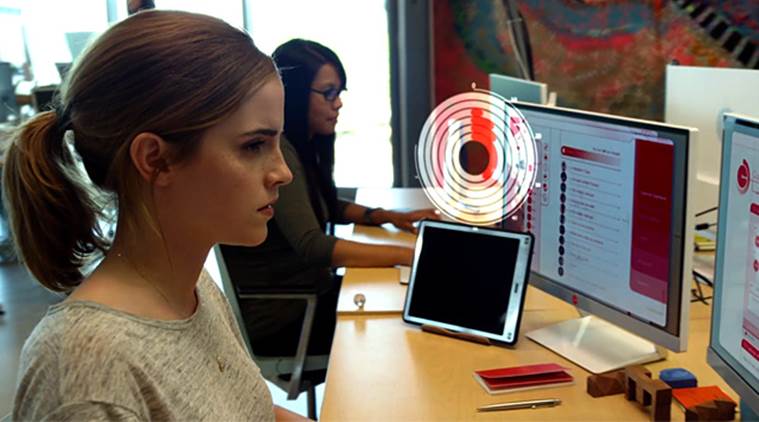 The Circle movie review: not disturbing enough that we care
[ad_1]
The cast of the film Le Cercle: Emma Watson, Tom Hanks, Bill Paxton, Ellar Coltrane, Karen Gillan
The director of the film Le Cercle: James ponsoldt
Rating of the movie The Circle: 2 stars
It is disappointing how precise and ironic The Circle is when it focuses on its central theme of the role of ever-expanding technology in our lives, and how bad it is to focus on the lives themselves- same. And we're not even talking about many lives here, but Mae (Emma Watson), her parents, and a friend, Mercer, played by the much-missed Coltrane from Boyhood.
They all meet up in The Circle after Mae, worried about her ailing father (the late Paxton), seizes the opportunity to work at "the best company in the world". The Circle is an Apple / Google / Silicon Valley flagship company that connects its employees to the workplace while launching words like community, family, and events like after-hours parties and daytime exercises such as "Dogas (dogs and yoga) '. Anyone can be stunned, as Mae is, at this self-reliant world, although as a history student (she points out herself) she should know better when The Circle's cardigan and the boss Sneaker-clad Bailey (yes, a Steve Jobs-ish Tom Hanks) begins to sell his company's growing surveillance tools as helping the cause of democracy and openness. And sell the same in catchy, rhyming slogans.
In one particularly effective scene, two HR-type staff descend on Mae after a weekend and, in a long pitch involving a lot of numbers, convince her that she is missing out on a lot of "all volunteer" activities on The Circle Campus.
In one departure, The Circle's dramatic premise is that Mae sees through, and yet doesn't see through, rather than a climactic clash. However, given that we aren't significantly invested in the real people here, it's just not disturbing enough for us to care.
[ad_2]
Source link