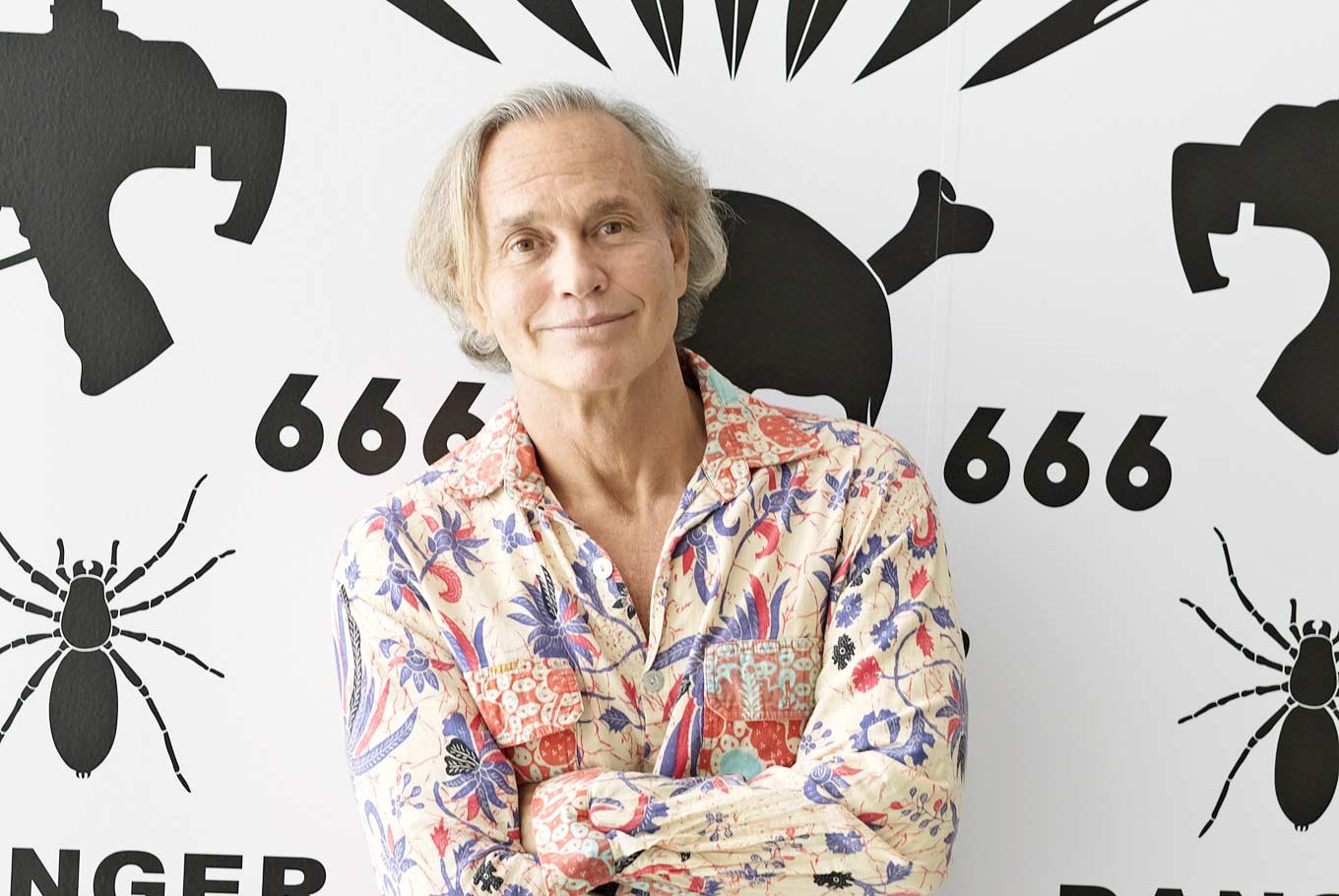 Ashley Bickerton: come full circle – arts & culture
[ad_1]
Internationally renowned Bali-based artist Ashley Bickerton, famous for her conceptual works of "parody iconography", was recently featured in a series of solo exhibitions that trace her turbulent career.
An exhibition billed as the "First Investigation in the United States" featuring Bickerton's work through December 16 at the FLAG Art Foundation in New York brings together several of his most iconic works.
The Bickerton exhibition includes works of historical significance such as Tormented Self-Portrait (Susie in Arles), a 1988 sculpture now in the collection of the Museum of Modern Art and which made the Barbados-born artist a force on the New York art scene, as well as essential works he created in Indonesia during of the past two decades.
In the late 1980s, Bickerton, along with Jeff Koons, Meyer Vaisman and Peter Halley, was part of the "Fantastic Four" credited with leading the Neo-Geo movement.
Dissatisfied with his life, Bickerton left New York, traveling for several years through tropical countries until he finally settled in Bali in 1993. Married to Indonesian lawyer Cherry Saraswati Bickerton and with Indonesian children from a previous marriage, he has deep and permanent ties with his adopted homeland.
Despite his long residence in Indonesia and his stellar reputation, Bickerton has attracted little domestic attention. It is surprising that an artist of his caliber has not been invited to exhibit at the National Gallery or has not been asked to represent Indonesia in important international biennials, as is common practice in d 'other countries.
This perhaps says more about questions of identity and belonging in contemporary Indonesia than it does about Bickerton's place in Indonesian art history, who proudly claims Western artists like Walter Spies, Rudolf Bonnet. and Le Mayeur.
Although the Indonesian art world seems reluctant to embrace him, Bickerton values ​​his status as an alien and explains his self-imposed exile: "I tried not to be on the radar. I was running away and didn't want to compromise.
Bickerton also told the overwhelming New York crowd at the opening reception for his exhibition that some works "grow easily in Bali."
The craftsmanship, materials and composition of his quintessentially Balinese works in the exhibition, such as LH 17 (2007) and Family (2007), both of which were created in Indonesia, feature elaborate wooden frames with coconut, mother-of-pearl and encrusted coins, showing the environmental influence of where they were made. and constitute a powerful counterweight to his works produced in the United States.
Bickerton has reappeared on the international art scene in recent years to spark renewed interest. On the heels of his major retrospective at London's Newport Street Gallery (owned by artist Damien Hirst, a longtime friend), Bickerton says this exhibition is "more intimate with historical work which offers wild juxtapositions, bringing together those threads and bows that I have expressed myself in different voices over the years.
By recreating his diverse production on a smaller scale, Bickerton's exhibition at the FLAG allows visitors to explore his works as part of a cohesive whole.
Comprised of 22 pieces dating from 1985 to the present day, there are many opportunities to examine his thinking over the past three decades. Several spaces contain only two or three works, giving each room – including several beautifully executed muscular sculptures from the late 1980s – the opportunity to breathe and reassert itself in a new political climate.
Like someone whose tongue keeps probing a sore tooth, Bickerton returns time and again to questions of power, consumerism and stereotypes to understand our place within these systems.
The multimedia painting TITNW 1 (2010-2011), a dark image of children surrounded by neon signs and the artist's brand name, when seen alongside Good painting (1988), are clearly a play on cultural artifice, something Bickerton recognized as "the thread that runs through my work from the start".
Bickerton's art, full of bright colors and smooth surfaces, may seem like simplified riffs of consumer culture. But when viewed as part of a longer and multifaceted artistic practice, his work contains deep truths about the experience of being human and the choices we make and those made for us.
At the FLAG Art Foundation, Bickerton returns to his artistic roots in New York City, having spent more than 20 years redefining his position on the world stage from his studio in Bali. Perhaps it is time for the Indonesian art world to claim him as an important force and welcome him and his contributions with open arms.
____________________________
For more information visit flagartfoundation.org.
[ad_2]
Source link